Fossil Mako Pendant with Freshwater Pearl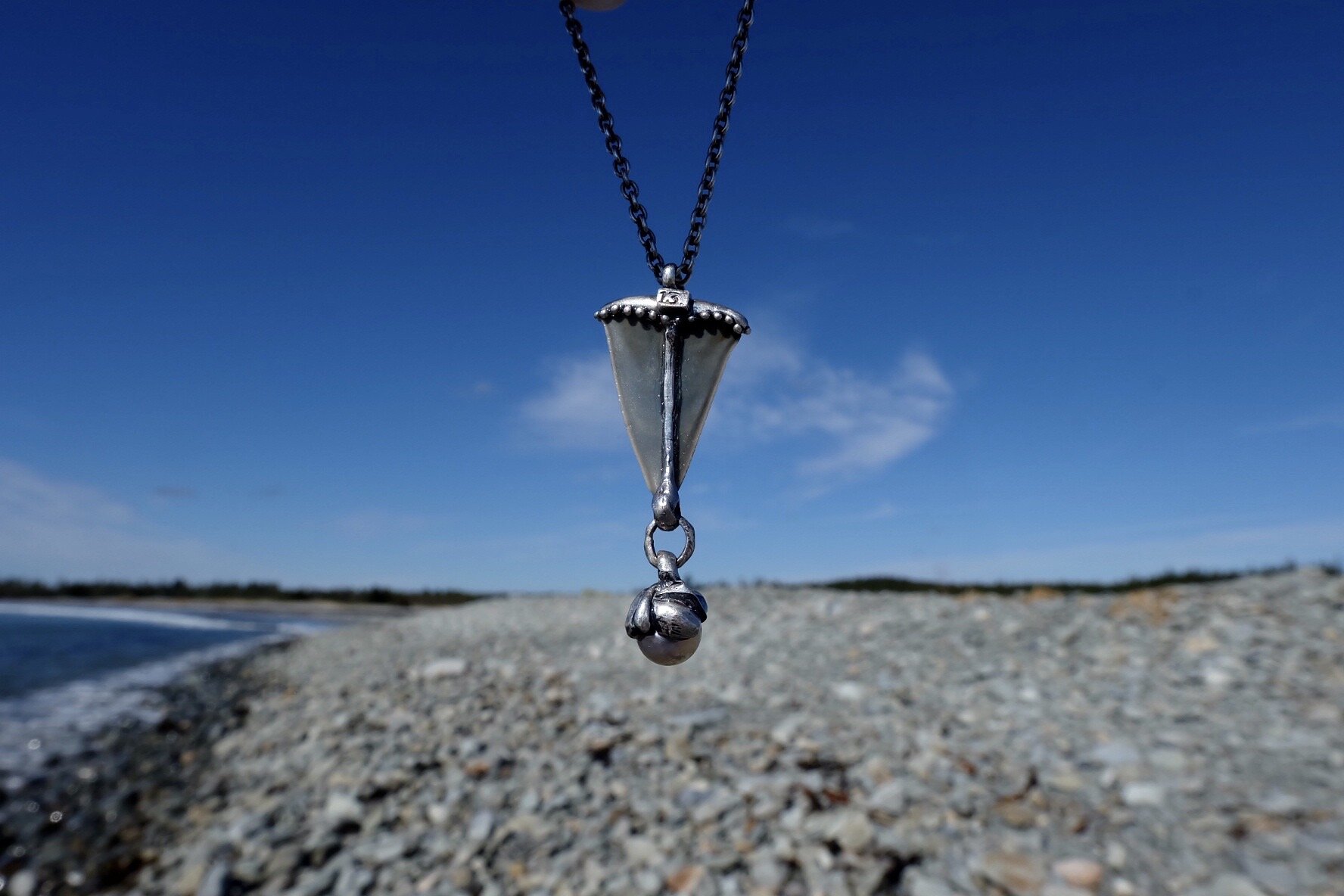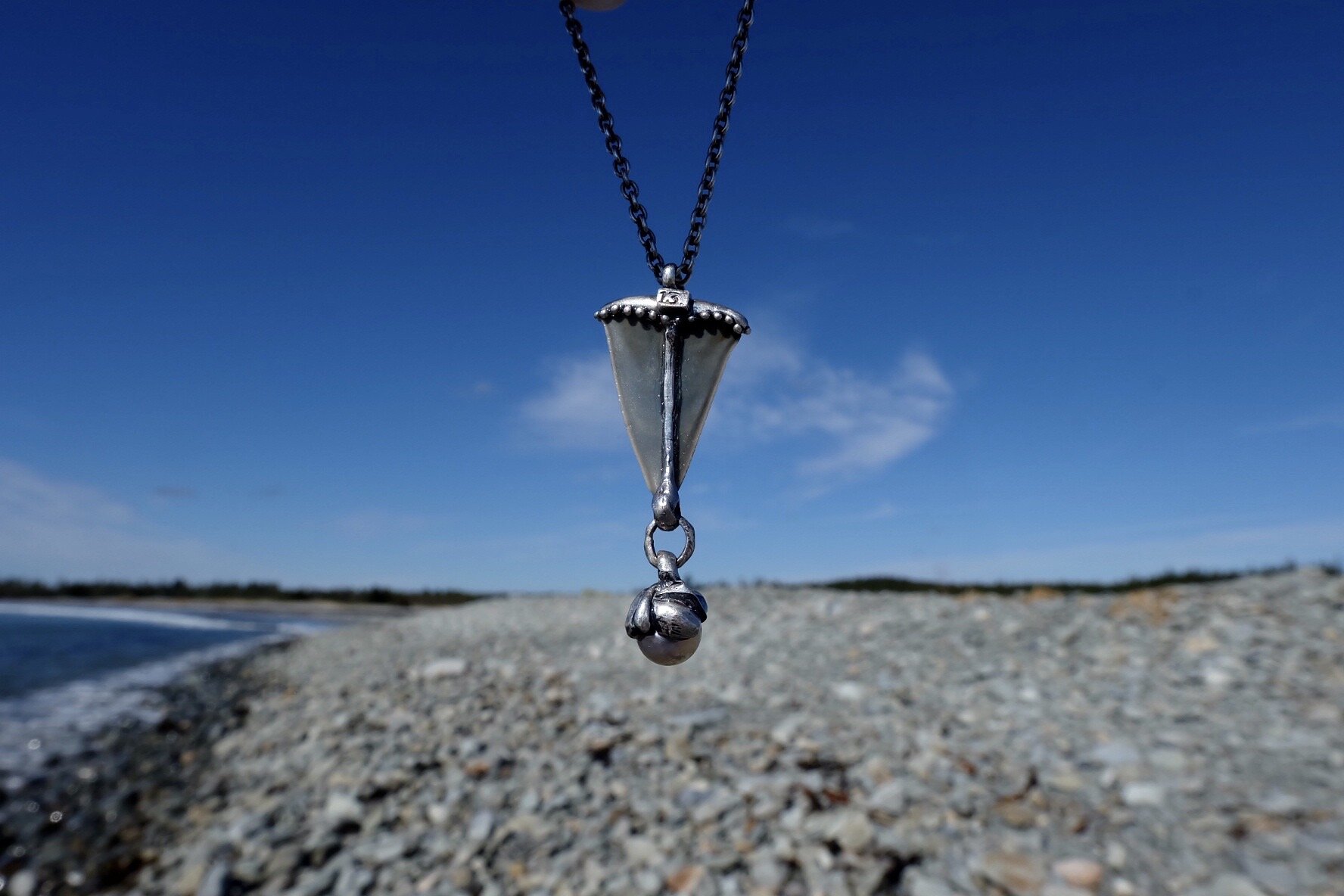 Fossil Mako Pendant with Freshwater Pearl
Love sharks but looking for a tooth in a different orientation? Well, this piece is for you! This blue/grey mako pendant has a handmade link that holds a freshwater pearl with a pink hue! Delicate and a fantastic conversation started.
20% of the proceeds of each sale helps to support the Living Sharks Museum, which was created to educate the public about the story of the shark through a visual record of their history, exploitation and conservation.
This species of extinct Mako Shark, Cosmopolitodus hastalis, was recovered from coastal Miocene deposits from Florida between 5-9 million years old!
Only 1 available
Only 1 available
Only 1 available